Bathroom Wall Mounted Automatic Timed Air Freshener Spray Scent Dispenser
Bathroom Wall Mounted Automatic Timed Air Freshener Spray Scent Dispenser
SWE/OEM

China

30 day

100000 Piece/Month
Automatic Fragrance Dispenser Wall Mount/Free Standing Auto Air Freshener Dispenser Aerosol Spray Perfume Dispenser for Bathroom, Hotel, Office, Commercial
Automatic Air Freshener Dispenser Bathroom Timed Air Freshener Spray Wall Mounted, Automatic Scent Dispenser for Home, Room, Offices, Schools, Restaurants, Hotels, Public Toilet
▶Automatic Fragrance Freshener - this air freshener dispenser brings you the fragrant air automaticly by timer. You can set the spraying fragrance frequence-spray interval time from 5/15/30 minutes. Interval spray time and working mode can chosen at your preferring fragrance level;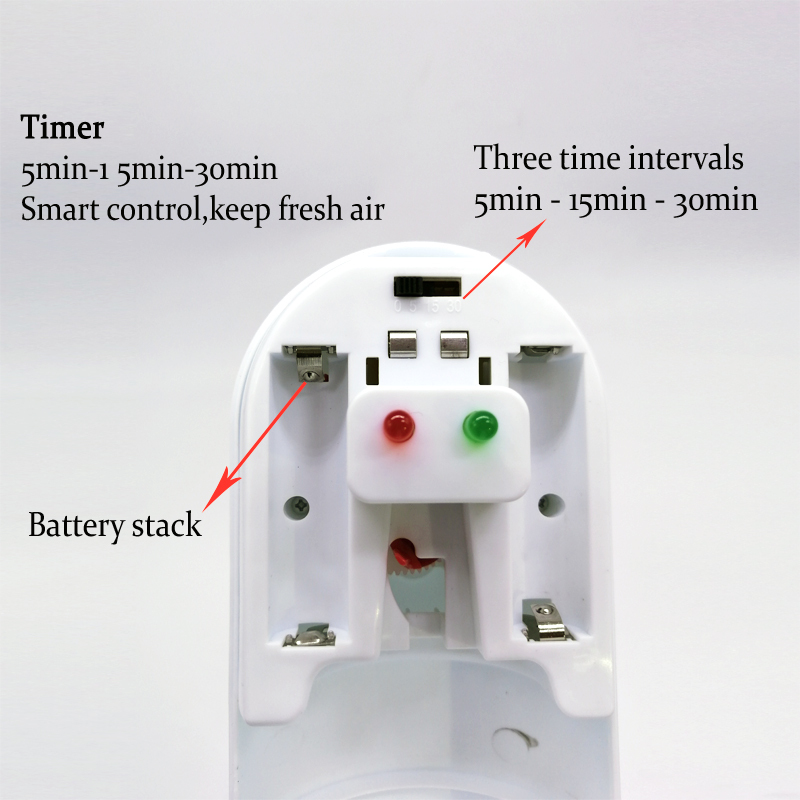 ▶Automatic aroma dispenser with display operating mode provides you with convenience and enables extensive suitable usage in restaurants, hotels, public places, offices, trains, homes, airplanes and your bedroom, bathroom and living room in an effective manner.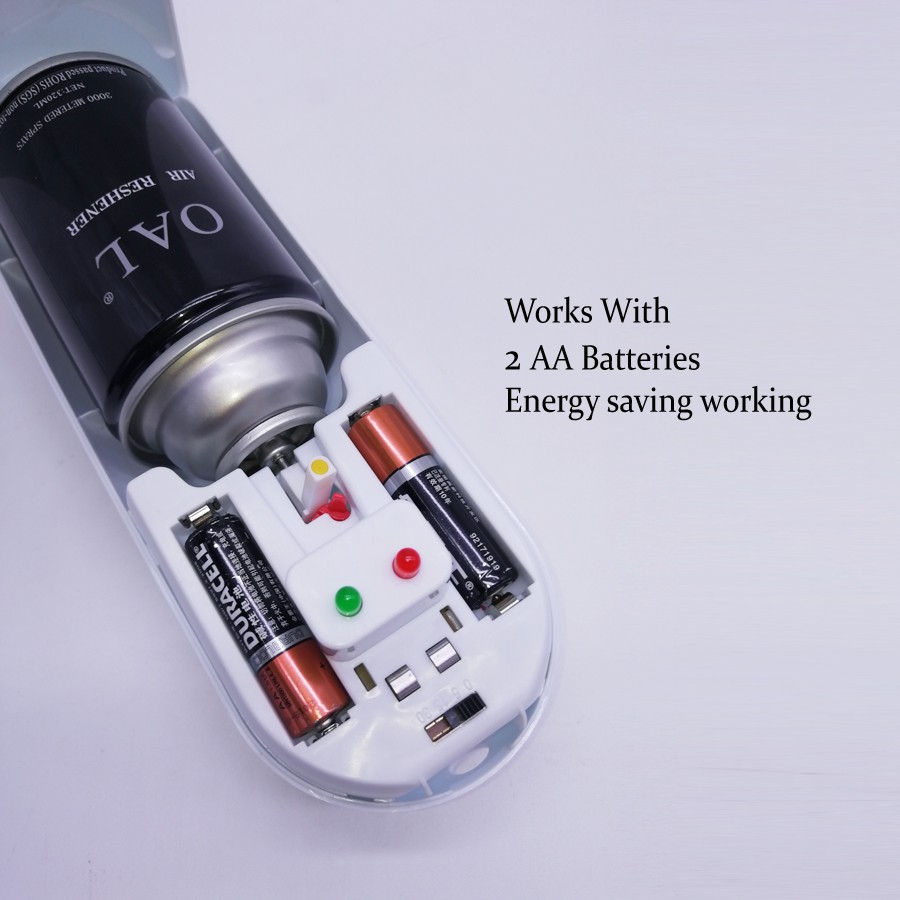 ▶Batteries Operated Aerosol Sprayer - the scent spray dispenser requires 2 pcs AA batteries (NOT INCLUDED) to operate to bring continuous and long-lasting fragrance into your bedroom, guestroom, beauty center, gym and so on. LOW BATTERY: when battery power lower than 2.3V, the perfume dispenser stops working,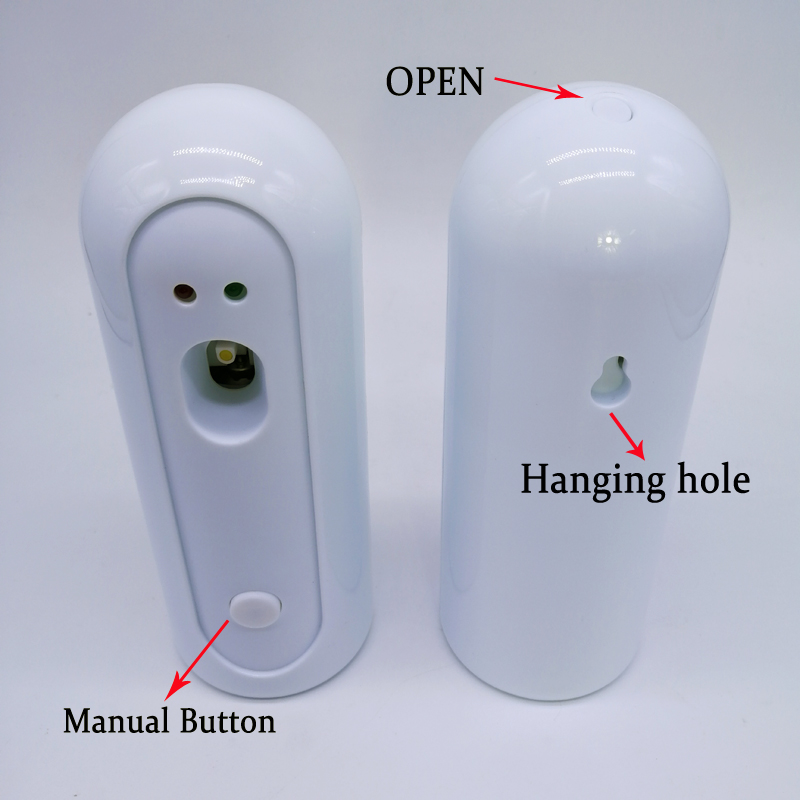 ▶Wall Mounted or Free Standing - The programmable air freshener can be mounted to your preferring height with screws included, 7-9 feet above the floor; or you can just put the metered fragrance dispenser standing on your bedroom desk, office table, etc.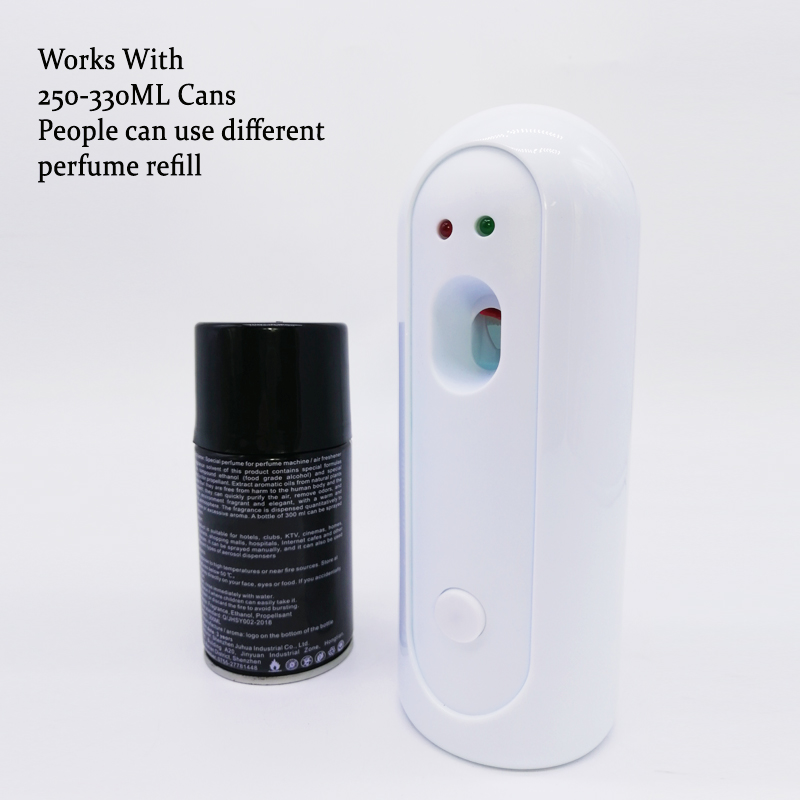 ▶ 100% SATISFACTION GUARANTEE: You're guaranteed by 90-DAY MONEY BACK/REPLACEMENT and 1-Year warranty. We stand firmly behind our automatic aerosol dispenser, if you are not totally happy with your purchase, return it hassle-free for a full refund or replace your air freshener dispenser within one year. Any issue with your automatic air dispenser, please feel free to contact us viaemail system, we are always here to provide you with even better service as we have done.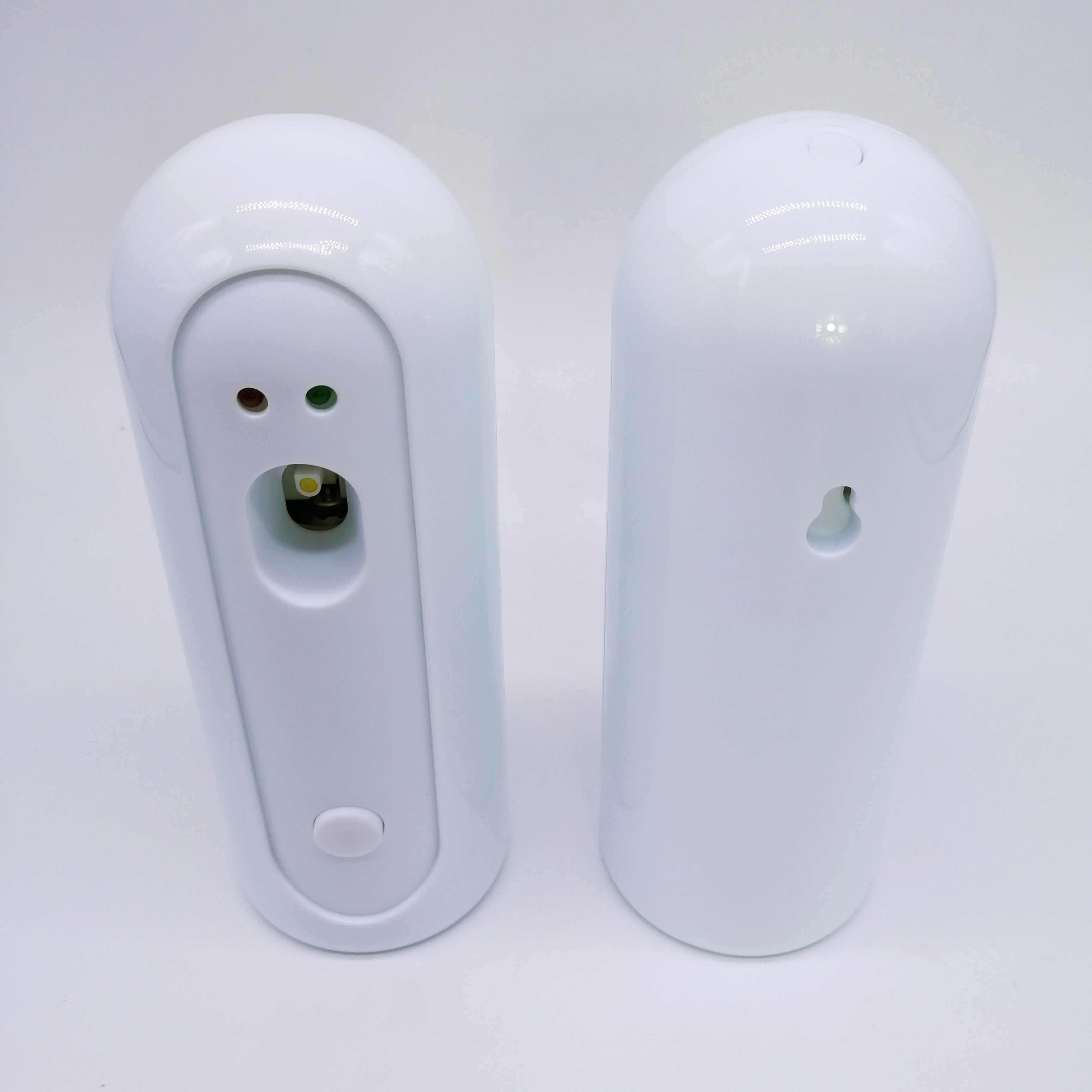 COMPANY :Shenzhen SWE Plastic & Metal Manufactory Ltd
ADDRESS :Building A20, Hong Tian Jinyuan Industrial Area, Shajing Town, Bao'an District, Shenzhen, China.
PHONE:+86-0755-27781448
FAX :+86-755-27229268
Cell Phone:+86 15816856693
EMAIL :amyqian@swe-ind.cn
Tel: +86 755-27781448